If it happens that you are travelling in Israel right now, or if you're planning to travel to Israel in the Next month or so, you should know that one of the biggest and most celebrated holidays in Israel, "Pesach",  is just around the corner.
"Pesach", or "Passover" in English, is one of three major holidays in Israel, along with "Shavuot" and "Sukkot", where in biblical times the ancient Hebrews had to make their way to Jerusalem to offer their gift at the temple. "Pesach" meaning is "Passed over", "skipped", and it's named after the "skip" God did on the Hebrews homes in ancient Egypt, when he laid he's last and most cruel of all, the 10th of his Plagues on Egypt, "the death of the first born", while according to the biblical Book of Exodus god helped to release the ill-treated Israelites from slavery to Pharaoh .
Every "Pesach" starts with its biggest ritual, "Lel haseder" (The Passover Seder).
On the first night of "Pesach", almost all Jewish expanded families gather in one home, to have a feast with special ceremonies and dishes, making it different from any other night. On this night, most families read the Haggadah text, in order to fulfill the biblical commandment:
"And thou shalt remember that thou was a bondman in Egypt; and thou shalt observe and do these statutes." Exodus 12:14 ; And this day shall be unto you for a memorial, and ye shall keep it a feast to the lord; throughout your generations ye shall keep it a feast by an ordinance forever. Exodus 13:3.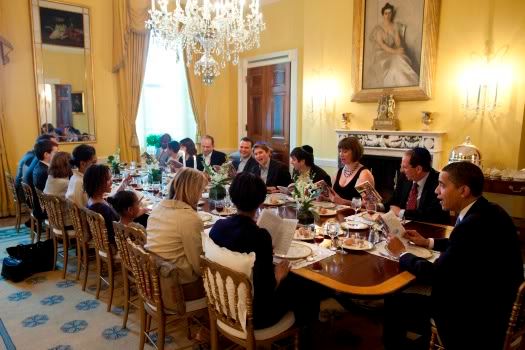 Thats Barack Obama there reading the Haggadah text..
In now days, besides all the traditional stuff, it's basically means that one night a year, where your whole family gathers up to eat yummy (yet fattening) food and you have to go, whether you like it or not…
If you are lucky enough, you might get invited to be a guest somewhere for 'lel haseder', or if you are staying at a hotel, it's probably having a pricy 'LeL Seder' dinner.
When does "Pesach" takes place?
"Pesach" is about a week long, and starts on the 14th day of 'Nisan' month in the Hebrew calendar with 'lel haseder'(It counts much differently from the Christian one, starting from the beginning of earth, about 6000 years ago according to it.), so as of that, it turns out every year on a different Georgian date, but all ways around March or April. "Pesach" ends a week later with another meal, and in between there is a week which there aren't any ceremonies to be done, and most people including schools, are simply on vacation.
This year of 2012 'Pesach' will start at 6th of April, and end on the 14th of April.

What should I know about it?
The most important things you need to know can be explained through Pesach's other common names:
1.     The "Matzah holiday"
During the Pesach week, it is forbidden according to Jewish law to eat  'chametz'— which is bread and any other food which is made with leavened grain (It is said that it is forbidden to relate with the Hebrews didn't have time to make bread when they running away from Egypt).
Which means that yeah, that's right, during the week of 'Pesach', you will have a hard time finding bread and its products around most places (except in Arab settlements), so say your goodbye's to Pita bread for the next week (well, you don't really have to, you can find it in Tel Aviv mostly). Instead, you will be served Matzah, which is a flat, tasteless piece of unleavened bread. Even McDonalds will put your burger in a crumbly, not very tasty 'Matzah bread' bun.  
  2.     The "Freedom holiday"
 Pesach is all about celebrating the in slavery of the Hebrews from Egypt's pharaoh. Now days, 'Pesach' is also the most popular holiday to go out for a vacation. Most Israelis have a time off work and school, our "spring break" if you will, and some use this break to go on a vacation somewhere, either abroad, or domestic. Among most popular vacation spots in Israel during Pesach are Eilat and The Sea of Galilee.
For a tourist in this time of the year, it means that everywhere gets booked and packed with Israeli families and groups of friends. It also means that prices will go up for accommodation and more. So be advised.
3. The "Spring holiday"
Pesach also celebrates the coming of the spring season in Israel.
Well, Israel doesn't really have a spring season; it's more only summer and winter. What it does mean, that temperature go up, flowers blossom, and it simply gets in a nice vibe to be outdoors (minus the smoke in the air coming out of everyone's barbecue), especially before the real warm months to come.
Add to this that everybody is on vacation, and you will find plenty of stuff to do like going on outdoors trips, music festivals, shows, and plenty of activities for the kids.
Here are some the events planned for Pesach 2012: 
"Ahava( Love) festival" – 7-11/4 – Mineral beach and "Mitzpe Shalem" Kibbutz,  Dead Sea North
This is Israelis oldest rock festival starting in 1994. All of Israelis big names in rock come to play here, and it's a chance to experience Israeli rock music at its best, played in the most beautiful, one of a kind, dramatic scenery of the Dead sea, inside an Amphitheater right on the beach.
 The location itself is really worth a visit, especially this time of year before degrees go up to even 42 Celsius during summer time.
"Automotor" Car show – 8-11/4 – The Israel Trade Fairs & Convention Center
http://www.ravmotor.co.il/index.php?page=motor_eng
"Automotor" is an international car exibit showing cars accessories, and technological innovations.
"Automotor" attracts the highest number of visitors from all exhibitions in Israel in all areas, and it is being held the largest and most sophisticated complex in Israel for organizing conferences, exhibitions, trade, music concerts and more.
http://www.ravmotor.co.il/index.php?page=motor_eng
One travel tips on where to go on Pesach
Zikhron Ya'akov  is located at the southern end of the Carmel mountain range overlooking the Mediterranean Sea, near the coastal highway (Highway 2). In a beautiful green area with a nice beach (Hof dor). During Pesach, you can visit the town promenade with nice boutiques and plenty of street performances. You can also go and visit in one or two of the vineyards around the area. I recommend this area of Israel, because I believe it is less crowded during Pesach, the view and nature is beautiful this time of year, and if you crave for some bread, you can get it in the Arab villages in the area..
In conclusion
Pesach is a special time in Israel, kind of like travelling during Christmas. It has it special rituals which will affect you as a tourist like having no bread, and it also means it is the peak season for domestic tourism.
Now that you know everything you have read, now it is up to you if you want to be spending your vacation here around this time, if you get the chance to choose..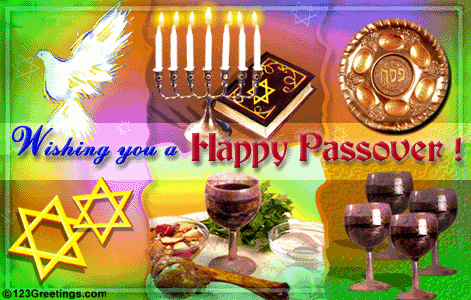 Wanna get educated some more??